How to use ePrayogLekha Electronic Lab Manual and Notebook
The students can use an Electronic Laboratory Manual and Notebook (ELMN) for less than the cost of a paper notebook. It offers an innovative new service designed to enhance the educational experience of your laboratory courses at essentially no cost to you, while providing a major cost savings to your students.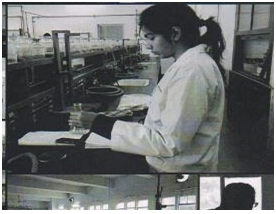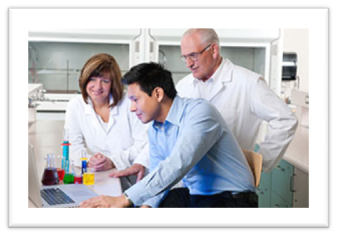 As you may know, ePrayogLekha is the new web-based Electronic Laboratory Manual and Notebook (ELMN) designed by Hindu College Chemistry students and can be used by any Delhi University College. With this instructional version, you can easily have a structured lab notebook accessible from any Windows, Mac, iPad or Android device via a familiar and intuitive user interface. Most importantly, your teachers will appreciate the ability to view your work at any time, from anywhere, and provide quick, constructive feedback - with no need to carry home stacks of paper notebooks for you to grade.Consider some of the advantages of CRKB:
Save Time (and your back): No more carrying around stacks of paper, auxiliary and lab notebooks.
Improve Communication: Monitor student's lab work & provide immediate feedback from the instructors.
Universal Access: Use on Windows, Macintosh, Linux, iPads and Android tablets
Improved Education: Prepare you for a career in science using the same technology used by leading investigators throughout the world.
Better organization: Train you by creating a master notebook to share with anyone.
Easier Collaboration: Share notebooks or specific folders for joint projects and student peer evaluation.
Create PDF: Students may download their Notebooks to a PDF or an offline version.
Save money & "Go Green": CRKB Classroom Edition costs less than a paper notebook.